Drupal 8 website design
The process of Drupal 8 website development starts with a thorough analysis of your needs and expectations regarding the website. On the basis of such a thorough audit, we create a functional website mock-up which we submit for your evaluation and approval.
After accepting the Drupal 8 website design we proceed to the implementation stage. During the development of website and implementation of subsequent functionalities you receive a full insight into the tasks being performed. Due to this, you can provide your comments at any time.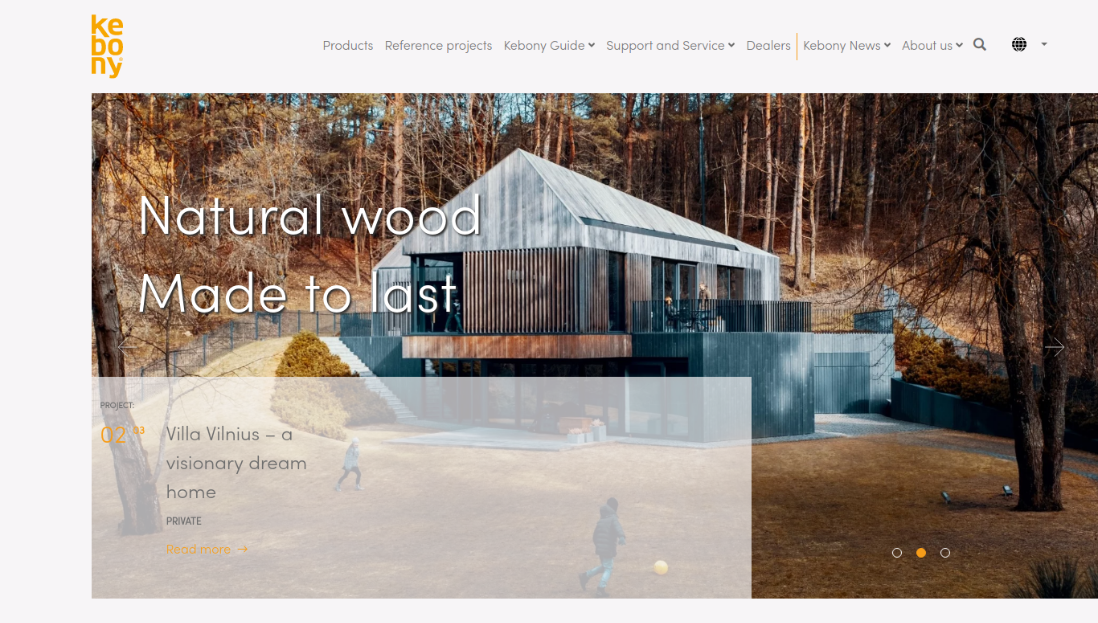 Sample home page made by us in Drupal 8
Read more about this project by clicking on the picture
Drupal 8 website development
Drupal 8 websites are developed in compliance with current legal requirements, regulations and the latest trends in UX, UI, SEO and design. Our specialists will provide you with a website that is fully compliant with GDPR requirements, accessible to people with disabilities under the WCAG system as well as easy to maintain, operate and manage.
All Drupal 8 websites can be equipped with the easy-to-use WYSIWYG text editor, CMS as well as a system for assigning roles and permissions.
Of course, all websites are responsive and due to this fact they load quickly and display correctly on every device, both on desktop and laptop computers as well as on smartphones and tablets.
It is worth noting that the majority of the modules developed for Drupal 9 are fully compatible with websites based on Drupal 8 technology. Also, if you are not using an outdated code, a website on Drupal 8 can be successfully updated to the latest Drupal 9 system.

Sample page editing
It is a basic editor where you can change the content on the page
Development of Drupal 8 website with OsWorkshop is pure pleasure
Fill in the short contact form below and let's talk about your future Drupal 8 website today. Do you have questions or doubts? Or maybe you would like to obtain a noncommittal valuation concerning the website development? Write to us and let's talk about your project.